Bovine collagen
Regular price

Sale price

€44,95
Hūmen bovine collagen peptides is a high quality collagen powder made in Europe. It has a neutral taste and is easily soluble in hot and cold drinks, yoghurt and shakes. It contains only one ingredient – ​​type 1 hydrolyzed collagen (from bovine) and can be consumed throughout the day.
Research

Research shows that taking 5 to 10 grams of collagen per day contributes to:

- Improving the elasticity & hydration of the skin
- Helps against fine wrinkles & lines in the face
- Promotes healthy hair and strong nails
- Maintenance of healthy joints
Ingredients

100% bioactive hydrolysed collagen from bovine VERISOL®
Nutritional value

Nutritional value per 10 grams:

Collagen Peptides (from bovine) - 10 grams
Of which proteins - 9 grams

Recommended use

Build-up phase (4 weeks) - 10 grams per day (2 scoops)
Maintenance phase - 5 grams per day (1 scoop)

The content of the package is 300 grams. In the build-up phase of 10 grams per day, our packaging lasts exactly 30 days. In the maintenance phase of 5 grams per day, this is 60 days (two months).
Dispatch

Ordered on Monday to Friday before 2:00 PM = shipped the same day
Free delivery from € 50,-
Share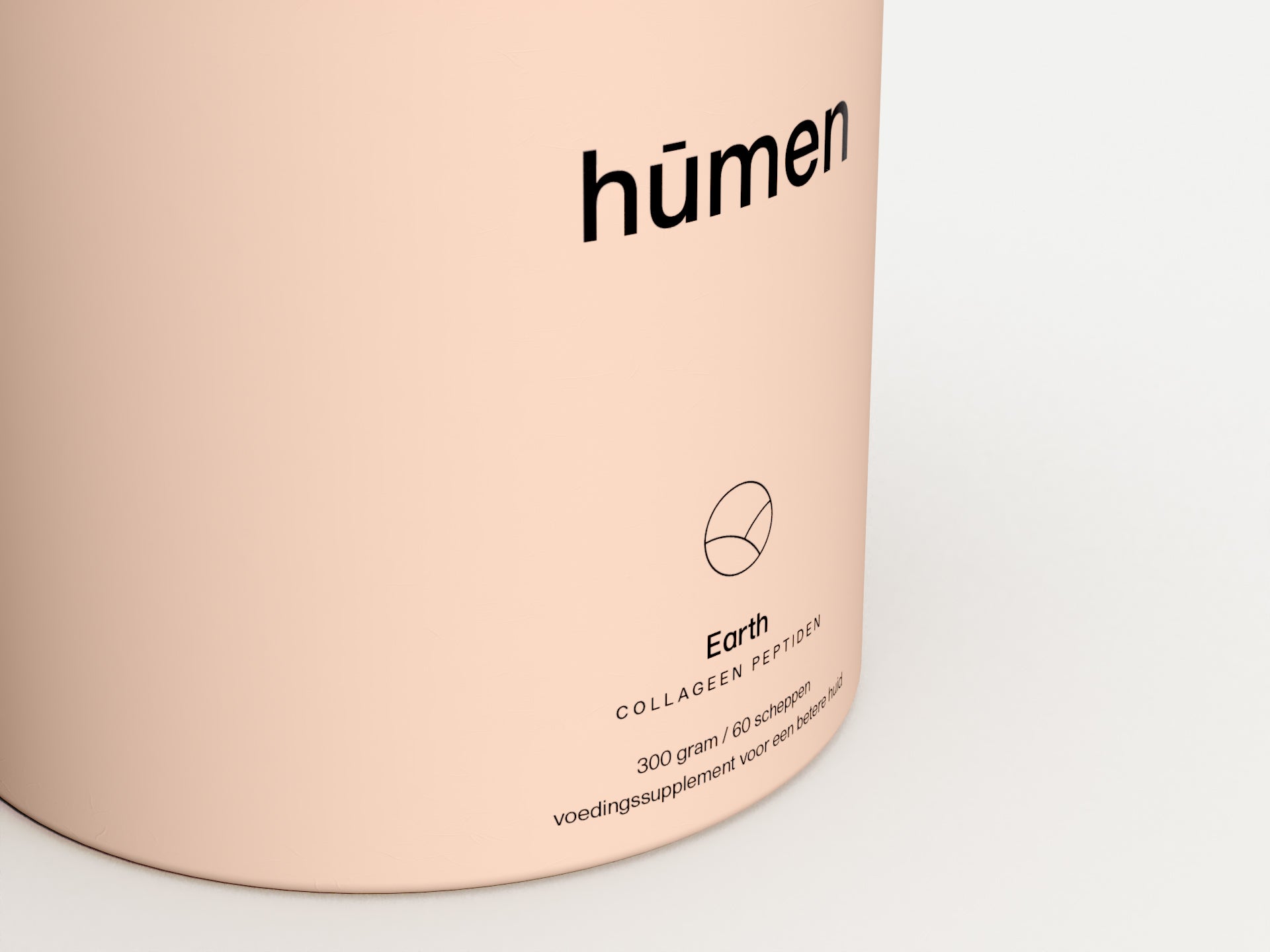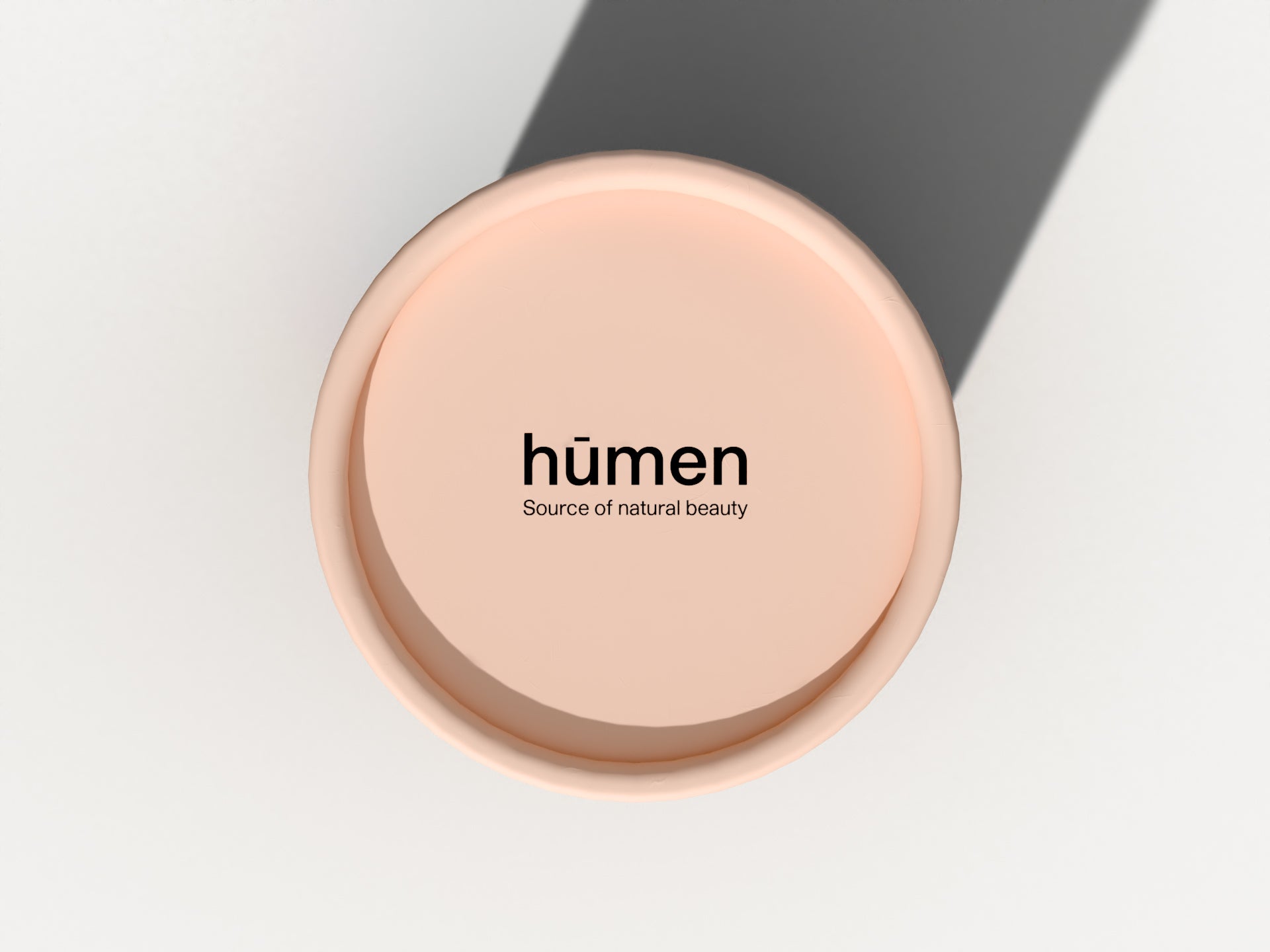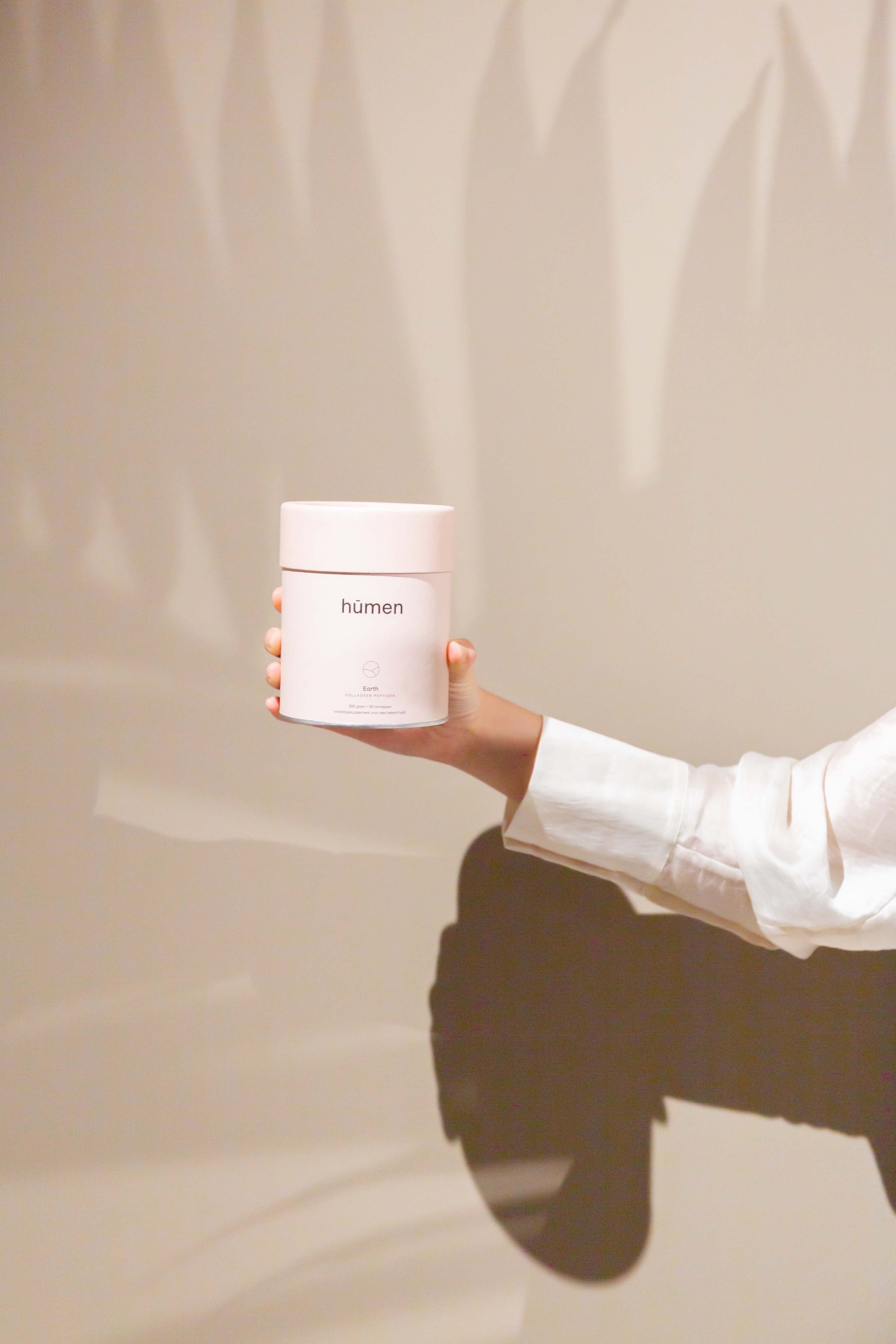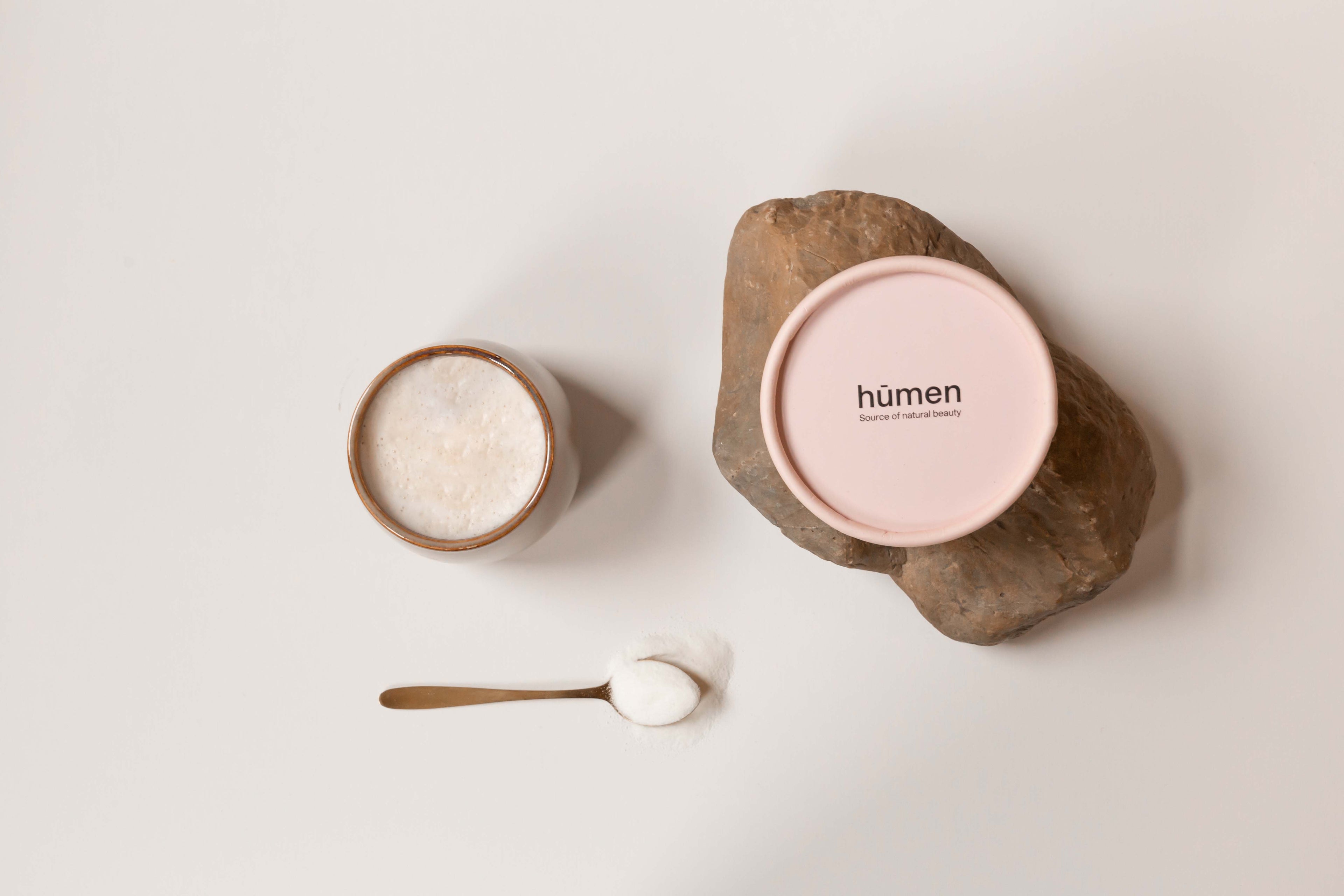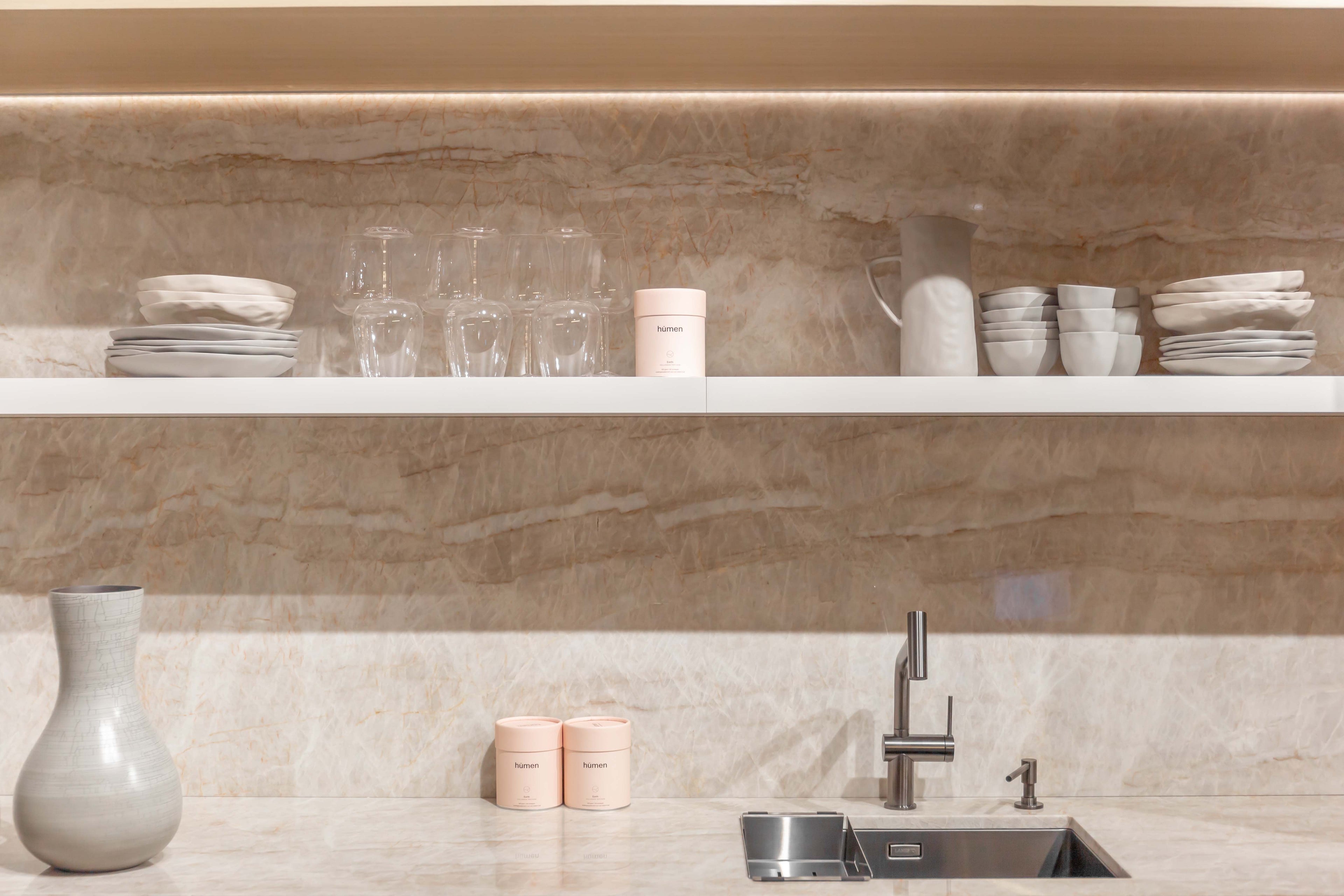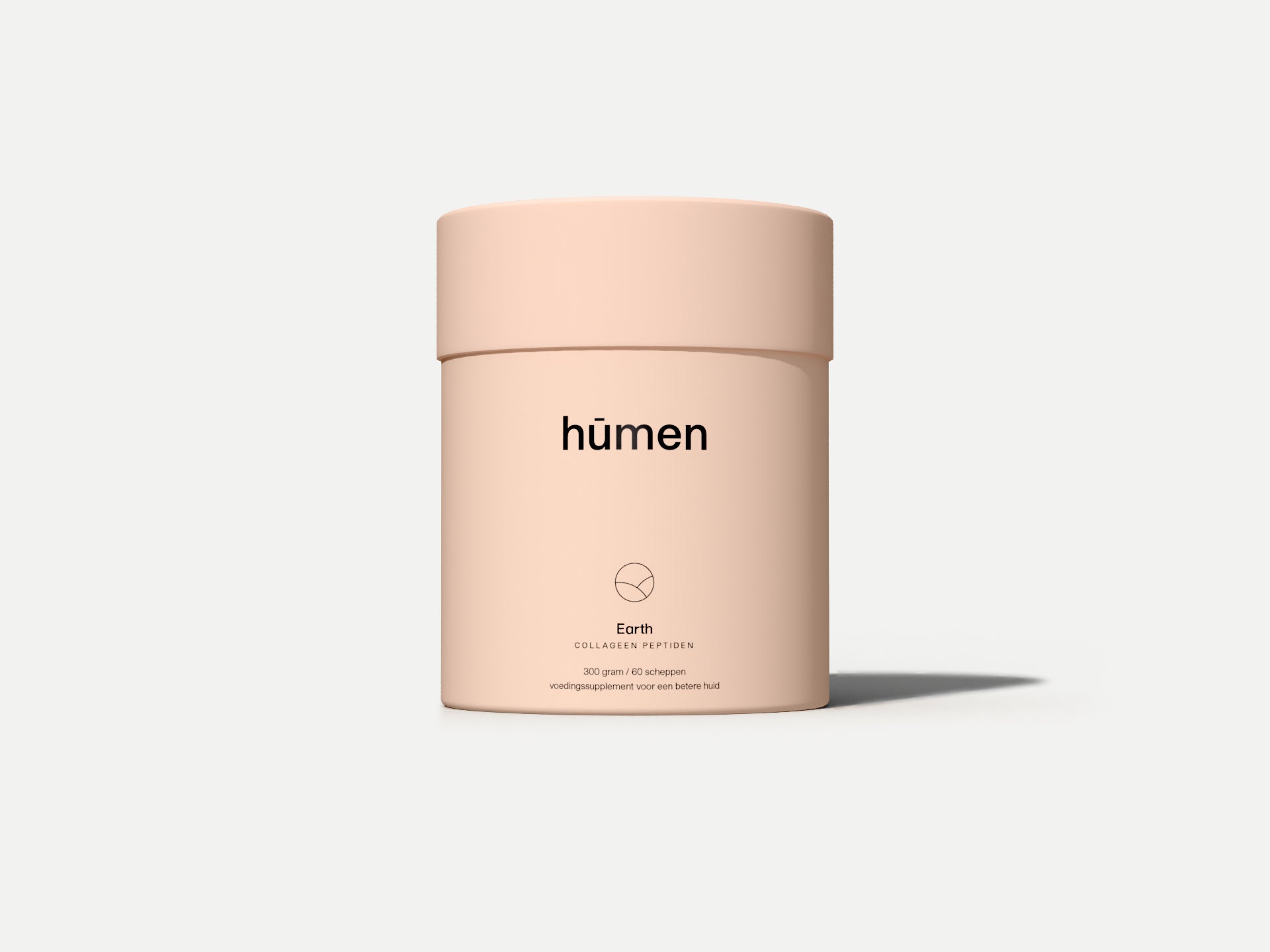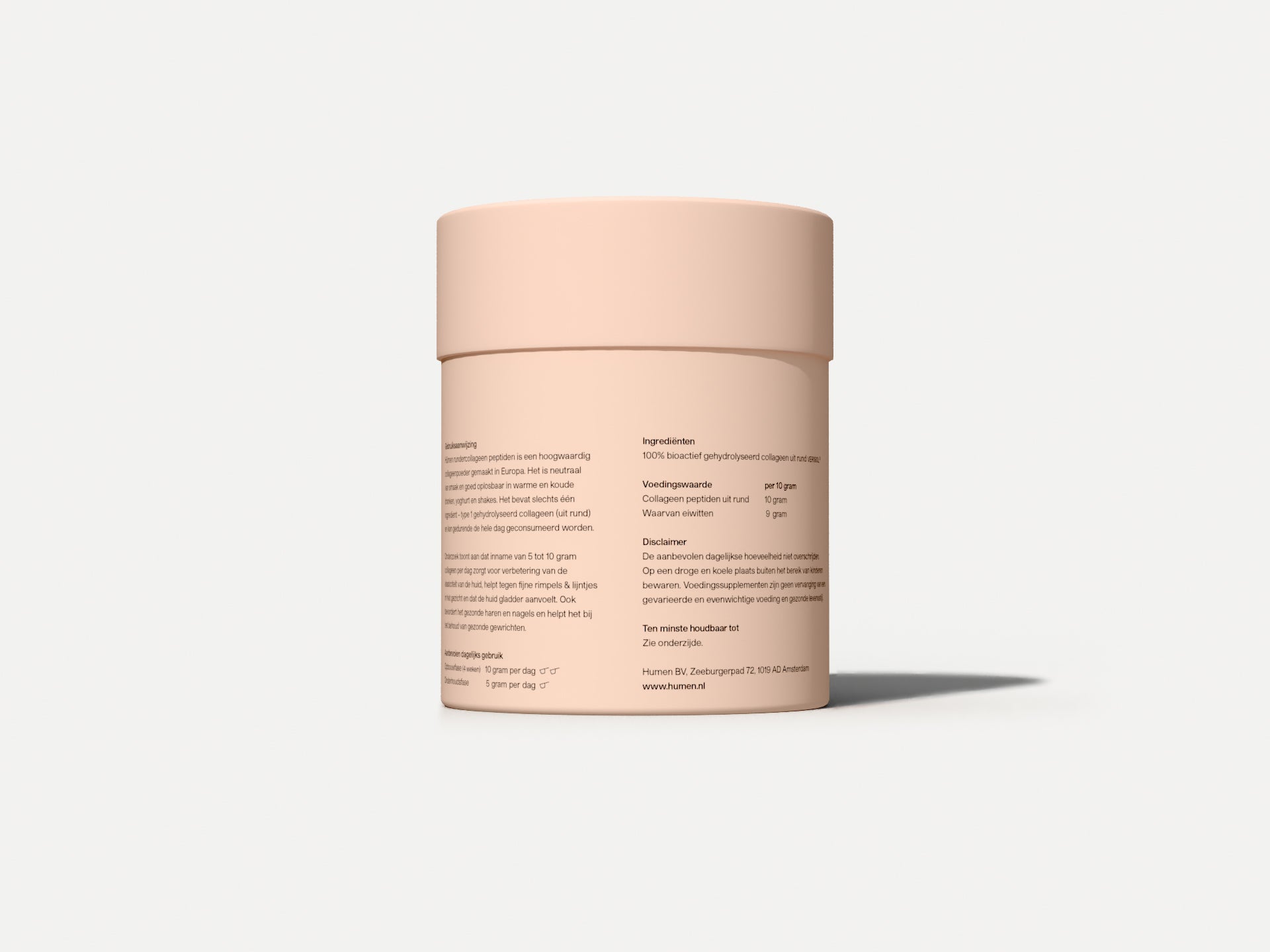 Why Humen?
High quality collagen

100% bioactive collagen peptides from Beef ( VERISOL® )

Made in Europe

Made in Europe to the highest quality standards

Two month routine

Enough for two months of use
(60 scoops of 5 grams)

Sustainable packaging

No separate bags, but a sustainable pot made from recycled material
Earth Bovine collagen beoordelingen
Mooi product!
Heel erg tevreden. Mooie verpakking en super snelle levering. Gebruik het nu een aantal weken. Vooral nu met het kouder wordende weer merk ik dat mijn huid minder droog is. Heb altijd collageen capsules gebruikt en sinds een paar weken overgestapt naar Hūmen Earth. Poeder lost goed op in vloeistof en doordat er geen smaak aan zit ook makkelijk te mixen in yoghurt. Aanrader!
Heel tevreden!
Super product: een mooie verpakking en mijn huid voelt nu al beter aan! Het product is smaakloos waardoor het niet stoort in mijn ochtend thee.
Rundercollageen
De producten van Humen vind ik super fijn. Het poeder lost goed op en er zit weinig smaak aan. Ook zijn de verpakkingen super mooi! Ik raad het iedereen aan.
MVO
Snelle levering, weinig smaak, lost goed op en na 4 weken al goede resultaten te zien aan huid en haar!
Tevreden!
Ik zag Humen al een aantal keer voorbij komen op instagram en was toch wel erg nieuwsgierig geworden naar het product. De pot collageen staat perfect naast m'n koffieapparaat en herinnert mij eraan om elke ochtend een schep door m'n koffie te doen. Verzending was ook goed. Savonds besteld en volgende ochtend al binnen.
Frequently Asked Questions
What is Bovine collagen ?

Bovine collagen is a nutritional supplement that strengthens the skin from the inside, contributes to the maintenance of the skin structure, reduces wrinkles and ensures that the skin remains elastic and hydrated.

Hydrolysed collagen powder can be used in various ways and is therefore easy to incorporate into a daily routine.
What does Bovine collagen do?
Bieden jullie een membership met korting aan?

Jazeker, je kunt je eenvoudig abonneren op ons Beauty Membership door tijdens het aankopen op 'Subscribe & Save' te klikken.

Je krijgt dan iedere twee maanden (of om de 60 dagen) een nieuwe verpakking thuisgestuurd. Zo hoef je je beauty routine niet over te slaan.

Je krijgt met ons membership standaard 20% korting en wij betalen de verzendkosten. Je kunt je membership op ieder moment pauzeren of opzeggen, wel zo makkelijk!
What is Hydrolyzed Collagen?

Hydrolyzed Collagen Powder (also known as Collagen Peptides) is collagen that has then been broken down into more easily soluble amino acids for our bodies to absorb better and faster.

Hūmen collagen is hydrolyzed and 100% bioactive and is therefore well absorbed by the body.
What is the difference between Sea & Earth?

Our names for Sea & Earth relate to what the collagen is made from.

Húmen Sea collagen comes from fish, Humen Earth collagen comes from beef. Both are produced from high-quality raw materials through a mild enzymatic process.

Pescatarians or flexitarians can make the best use of our fish collagen .
Why do you use a jar and not separate sachets?

Loose sachets (often made of plastic) are not environmentally friendly. Instead of using separate sachets, we opted for a sustainable pot made from recycled material . An additional advantage is that the production of this packaging is slightly cheaper and we can therefore put more collagen in the jar. So you get more value for your money and it's also better for the environment!
How much collagen per day do you recommend?

Research shows that during the build-up phase (12 weeks) it is best to take 5 to 10 grams of collagen per day for the best result. That's all it takes.

After the first 12 weeks, 5 grams is sufficient (maintenance phase).
Is Hūmen collagen free of lactose, gluten and soy?

Sure. Hūmen collagen is made from only one ingredient - type 1 hydrolyzed collagen (from Beef ) and therefore completely free of gluten, soy, lactose.
Does collagen have side effects?

Because collagen is a protein found in our bodies and easily digested, collagen supplements are generally well tolerated, with few known side effects.

However, collagen supplements are often made from fish, meat or shellfish. People with allergies to these foods should of course also avoid collagen powder made with these ingredients.

Either way, collagen supplements appear to be safe and risk-free for most people.
What is your delivery time?

Ordered on Monday to Friday before 2:00 PM = shipped the same day